Go Glamping at Safari West in Santa Rosa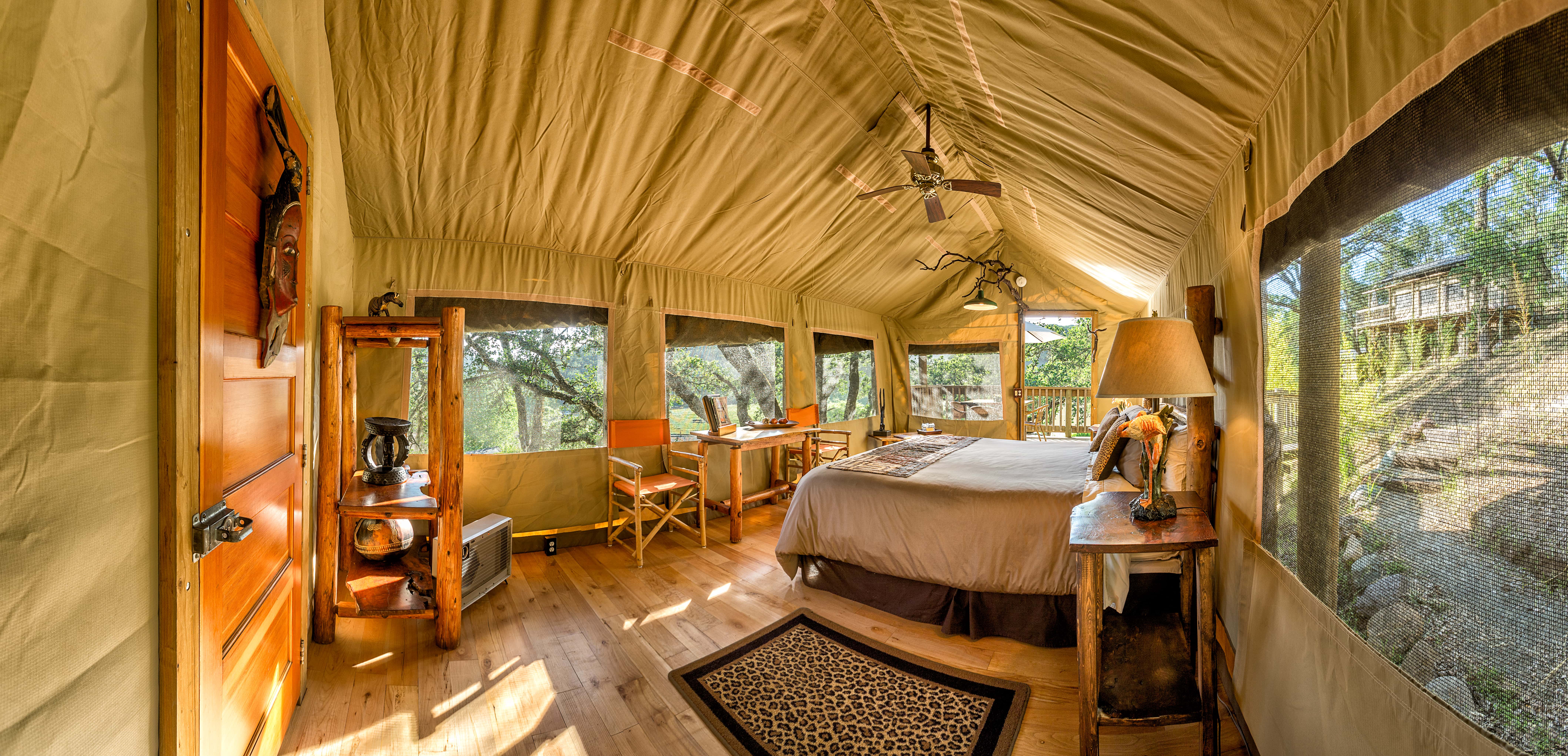 Good For
Family Time
Learning
Photo Ops
Sightseeing
Something Different
Why Go
Can't fly half a world away to go on a safari? No problem! Safari West in Santa Rosa has you covered. This immersive trip will make you feel as if you're in Kenya or Zimbabwe without having to board a plane. 
While you can visit the park during the day, staying overnight will give you a complete safari experience. The park has thirty tents to choose from with private viewing decks, bathrooms, and beds. Their accommodations are glamping at its finest! When you wake up, you'll find yourself surrounded by nature, just like you would on an African safari. During the day, a highly-trained guide will take you on a three-hour excursion. You can see wildebeest, giraffes, cheetahs, lemurs, and over 90 other species up close and personal. There are custom safari vehicles to see larger animals and walking trails to see birds, monkeys, and flamingos.
Even though this experience will make you feel like you're somewhere in Africa, let's not forget that we're in wine country. Safari West offers "Winos and Rhinos," and "Brews and Buffalos" tours for those who want to sip on some high-quality drinks while enjoying the park. 
This adventure is ideal for families, couples, and groups looking for somewhere unique to visit on the weekend. 
Suggested Itinerary
Check into your tent on Friday night. On Saturday, take a tour and walk around to explore the park. Sample traditional South African barbeque (Braii) for dinner at the Savannah Café. On Sunday, explore Santa Rosa before returning home.
When to Go
The park is closed in January and February, so anytime from March through December is an excellent time to visit. Take into consideration that November through April is Santa Rosa's rainy season.
Cost
Tent cabins start at $440 per night during the peak summer season. A safari starts at $45-50 for children and goes up to $126-148 during peak season for adults. Private safaris during peak season start at $1,595 per vehicle.