Beat the Cold By Dipping Into Natural Hot Springs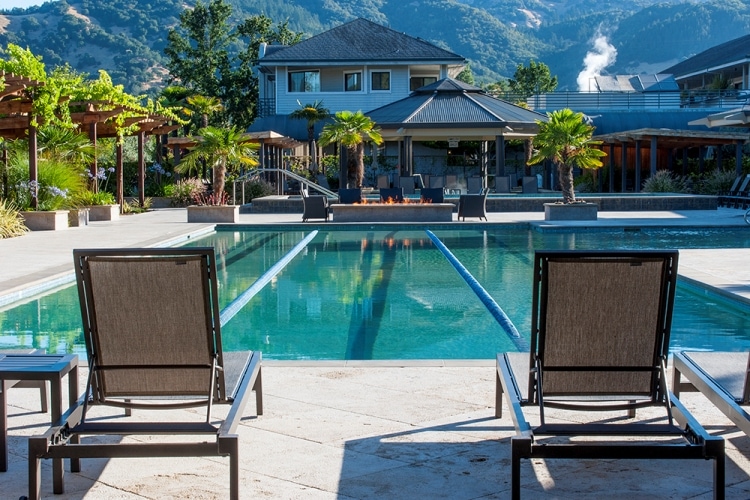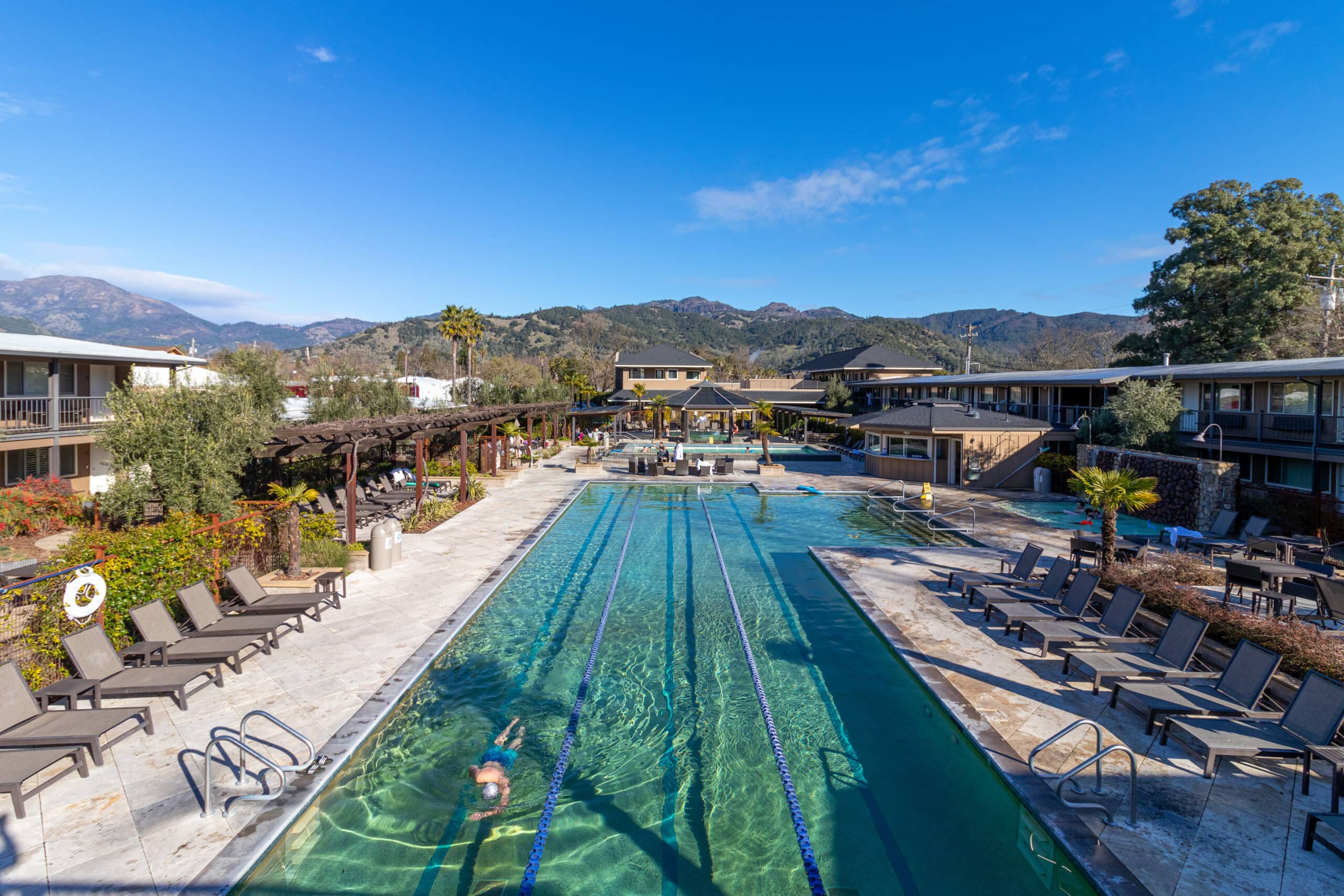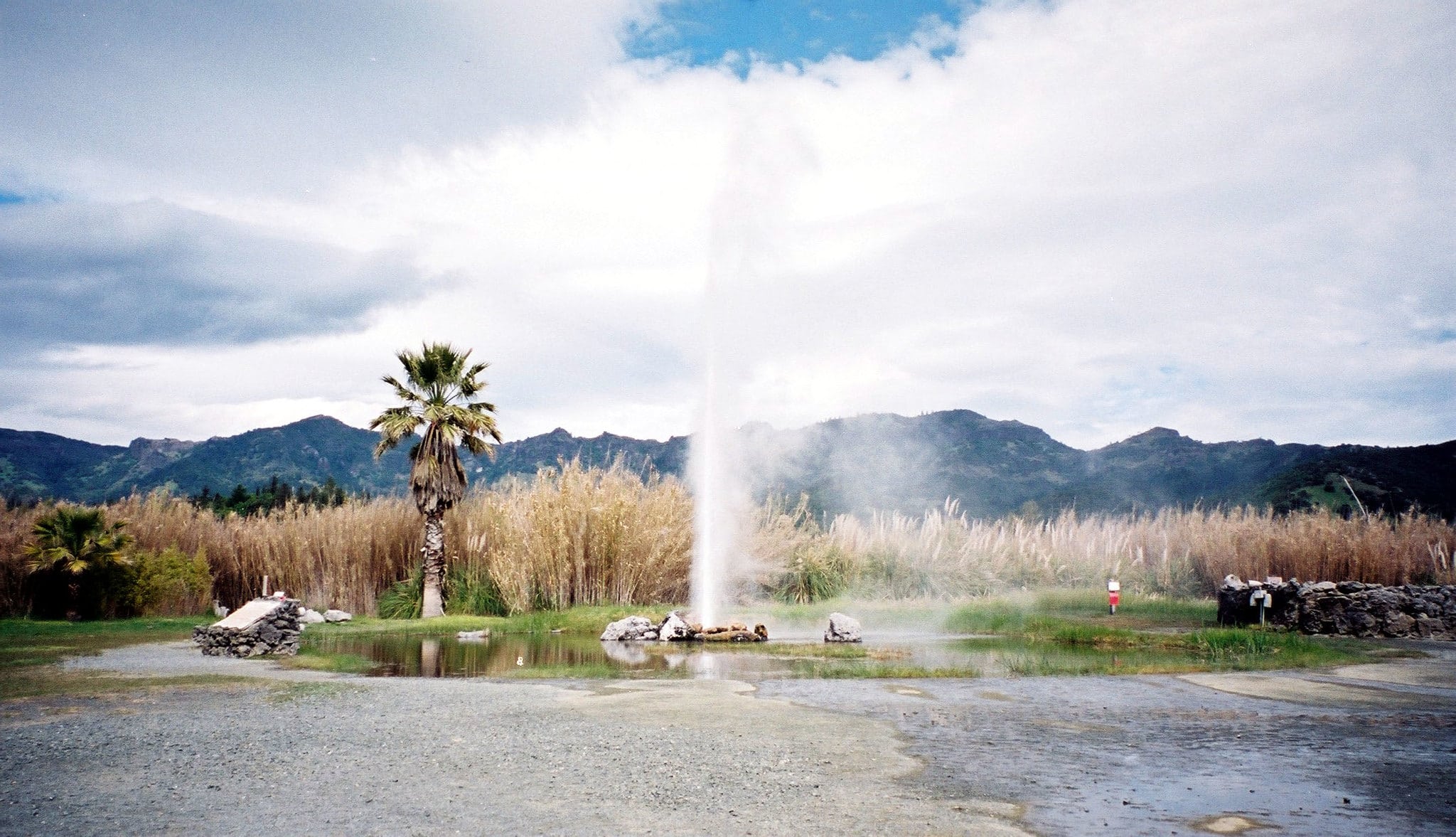 Good For
Downtime
Something Different
Wellness
Why Go
People have been enjoying the soothing hot springs of Calistoga since the indigenous Wappo people lived in the area. Whether you're seeking to use its healing powers for wellness or want a unique break from the cold, the warm bubbling waters underneath Calistoga provide a hot excuse for a getaway.
Hot springs are geothermally heated waters that rise from deep within the earth. The high heat helps relax muscles while the naturally dissolved minerals in the water attract people seeking relief from various ailments, including pain and skin conditions.
Calistoga has many resorts and spas built around its hot springs. Among the oldest and most well-known is the Indian Springs Resort, with its Olympic-sized mineral pool fed by geysers. Kids naturally love the pool, but adults can escape to an adults-only version. Like Indian Springs, the Calistoga Spa Hot Springs has roots that date back to the early 1900s and geothermal mineral pools. For a different and more quirky experience, try Dr. Wilkinson's Backyard Resort & Mineral Springs.
Beyond the resorts, for a dramatic view of the activity just below the ground in Calistoga, visit California's version of the Old Faithful geyser. It's smaller than its Yellowstone namesake, but it earns its name through reliable eruptions every 15 to 30 minutes.
Suggested Itinerary
You might be able to access the resort hot springs via a day pass, but you're guaranteed access if you spend the night. Make the short drive to Calistoga on Friday so that you have the entire next day to visit Old Faithful, taste some wine, soak in the hot springs, and generally relax.
There are lots of things to do in Napa county, so browse our other nearby trip ideas if you'd like to expand this trip.
Things to Do
Soak in a hot spring or mineral pool.
Visit the Old Faithful of California geyser.
Hot springs and mud baths seem to go hand-in-hand, so make an appointment at a spa and get dirty.
When to Go
Due to the cold weather and smaller crowds, winter can be a perfect time for a hot springs getaway.
Cost
Calistoga has hot springs resorts in various price categories, but note that the resorts highlighted here are a bit more expensive.