Experience Winter Fishing near Mammoth Lakes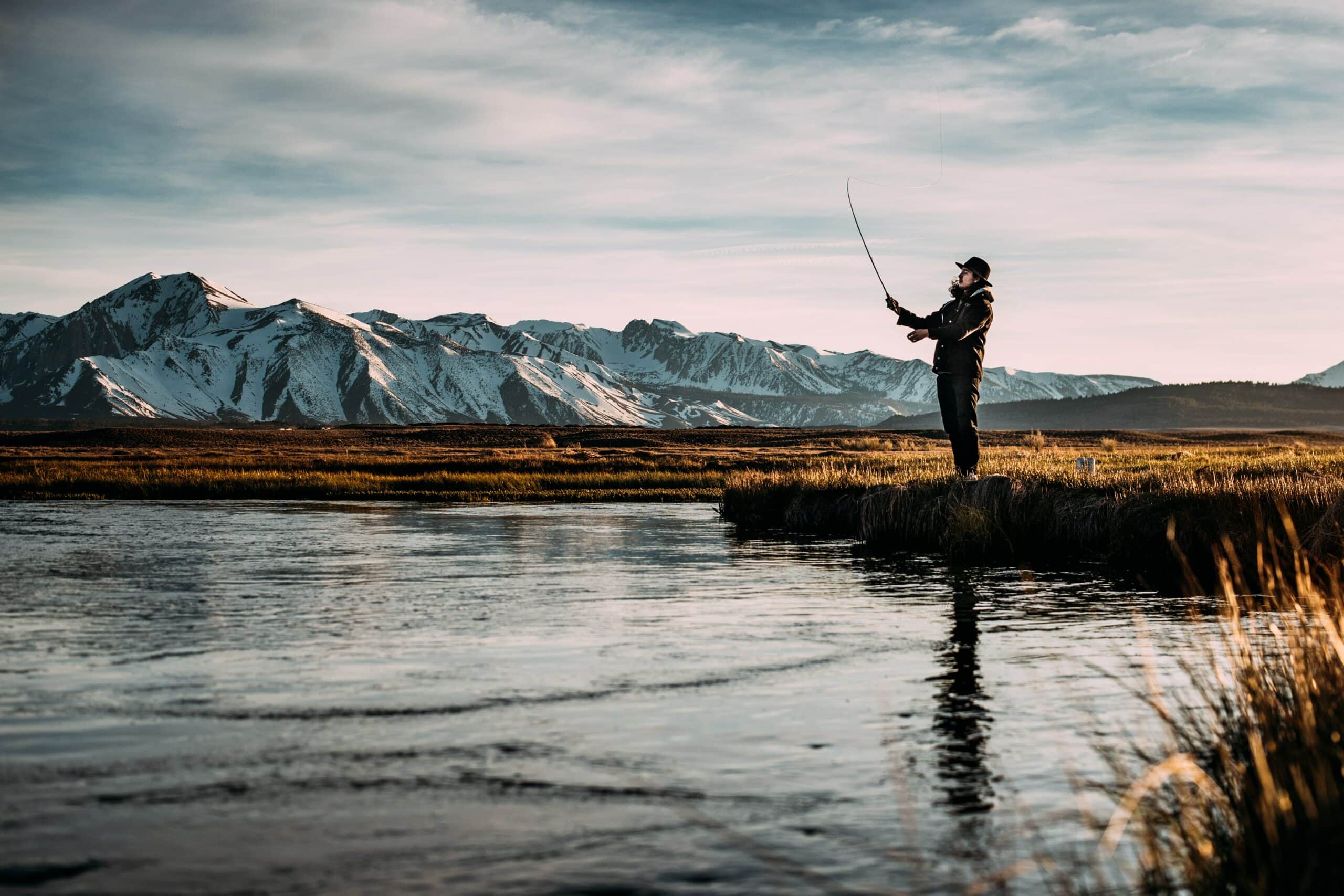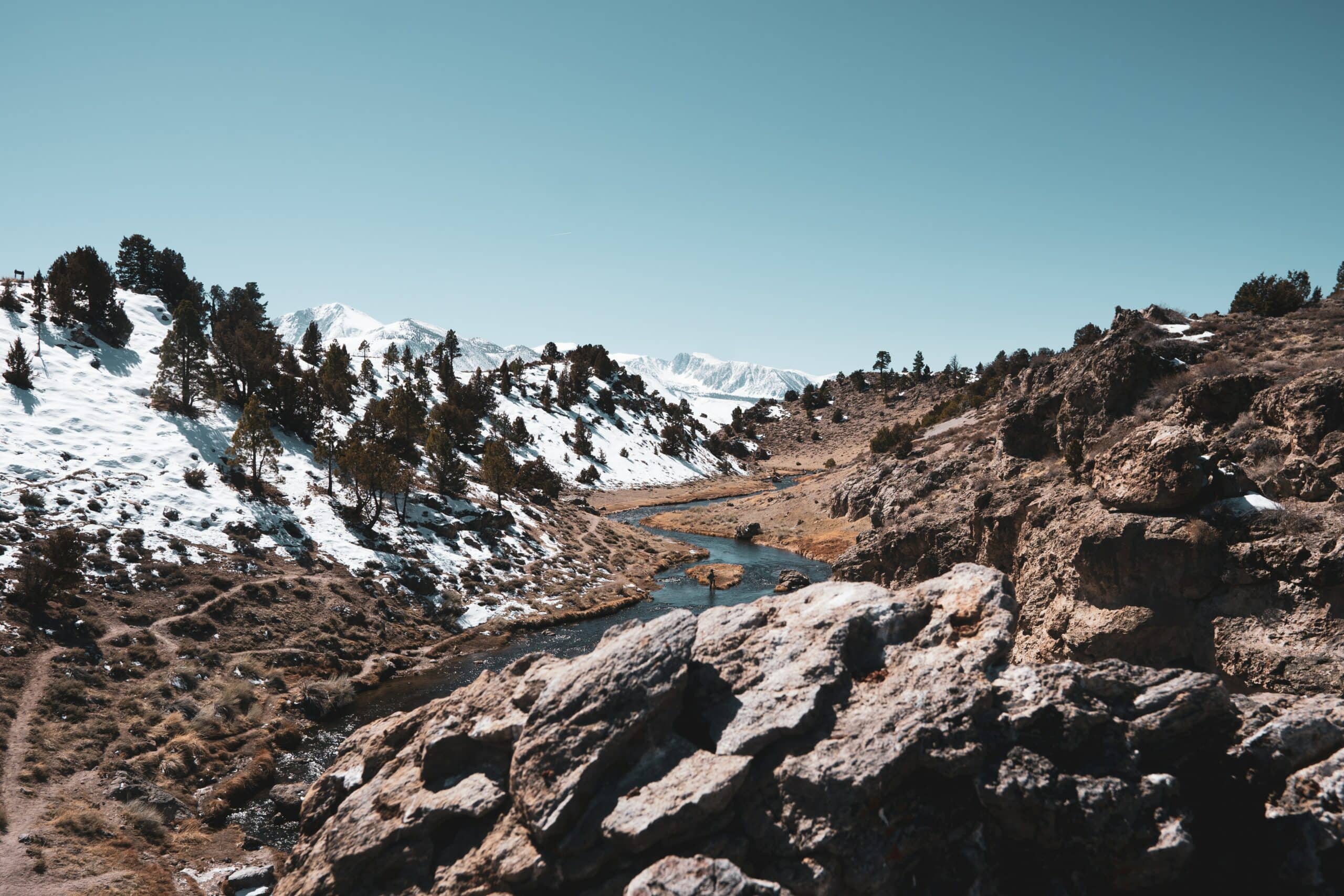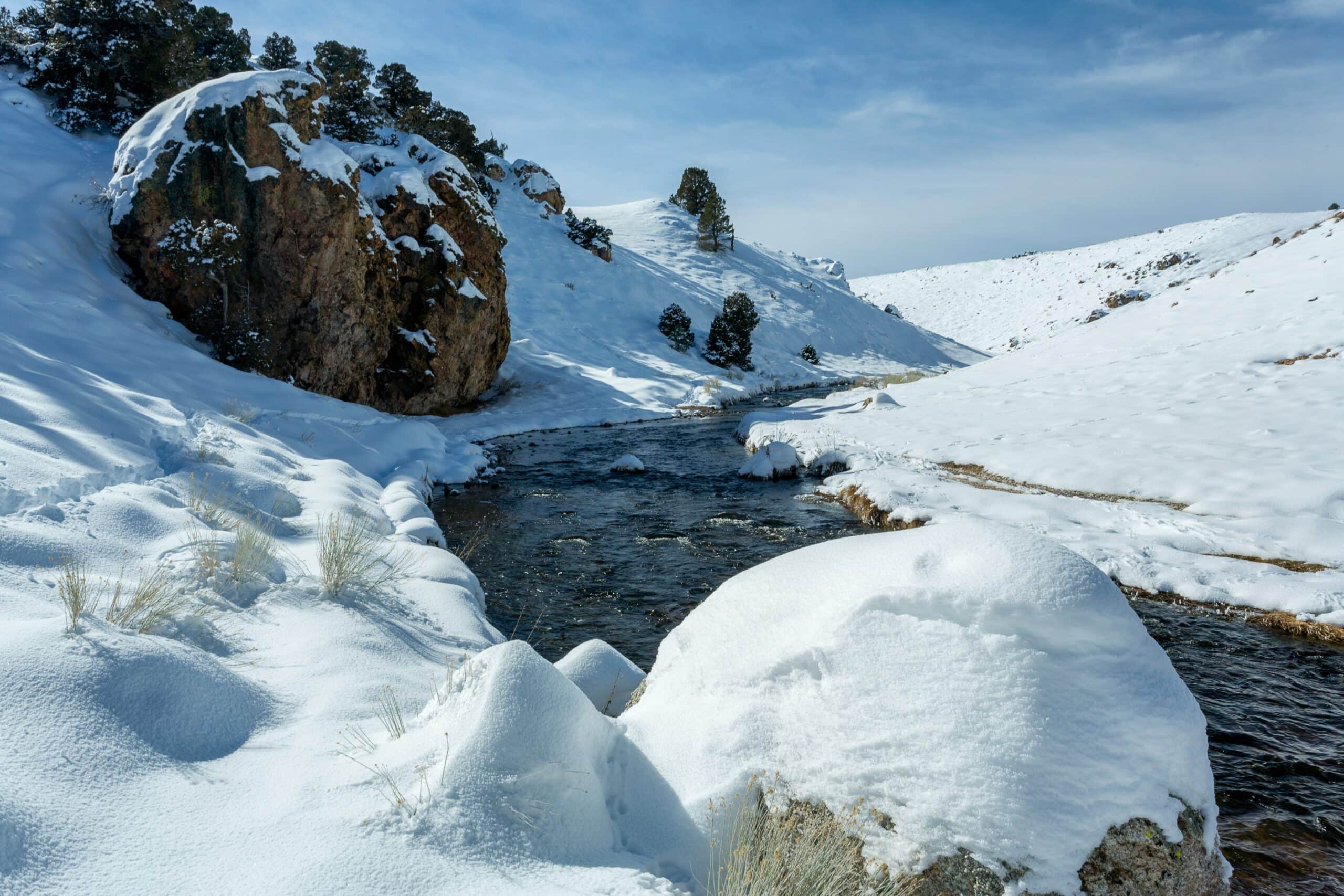 Good For
Nature
Photo Ops
Play
Something Different
Why Go
Most people don't think of fishing as a winter activity. However, a trip to Mammoth Lakes to try winter fishing will change your mind. If you're looking for an adventure that your friends haven't tried so that you can spice up your Instagram feed, this trip is for you!
Not only is this activity fun, but it's also an excuse to go on a weekend getaway to see this destination's spectacular winter landscapes. There are several places near Mammoth Lakes that offer year-round catch-and-release fishing. One of the top places to fish during the winter in this area is Hot Creek. This body of water has 8,000 to 10,000 trout per mile, making it the state's most dense trout stream. The Upper Owens River is another excellent choice for winter fishing. It has beautiful alpine views and snow-filled plains as its backdrop. If you're looking for catch-and-keep fishing, you can go to the Lower Owens River and Pleasant Valley Reservoir. Since they are lower elevation, they are always accessible to anglers. If you're visiting with your family or are a beginner, you can take a tour if you're unsure how to get started. Organizations like Sierra Drifters and Fish Mammoth offer guided fly fishing tours. 
Of course, fishing isn't the only activity you can do during your trip to Mammoth. You can round out your weekend getaway by going backcountry skiing or going on a helicopter tour.
Suggested Itinerary
To take full advantage of your weekend, head to Mammoth Lakes on Friday. Then, spend Saturday fly fishing and enjoying the scenery. On Sunday, take a helicopter tour, or play in the snow before heading home.
When to Go
The winter fishing season is mid-November to April. Many other fishing spots close during this time, so it's a unique alternative to your standard fishing trip.
Cost
You'll need a California fishing license to fish around Mammoth Lakes. Licenses cost around $20 per day or $60 for a year. Guided fishing trips cost between $250-400 per angler. Helicopter tours start at around $90 per person.