Cruise Around Shasta Lake on a Houseboat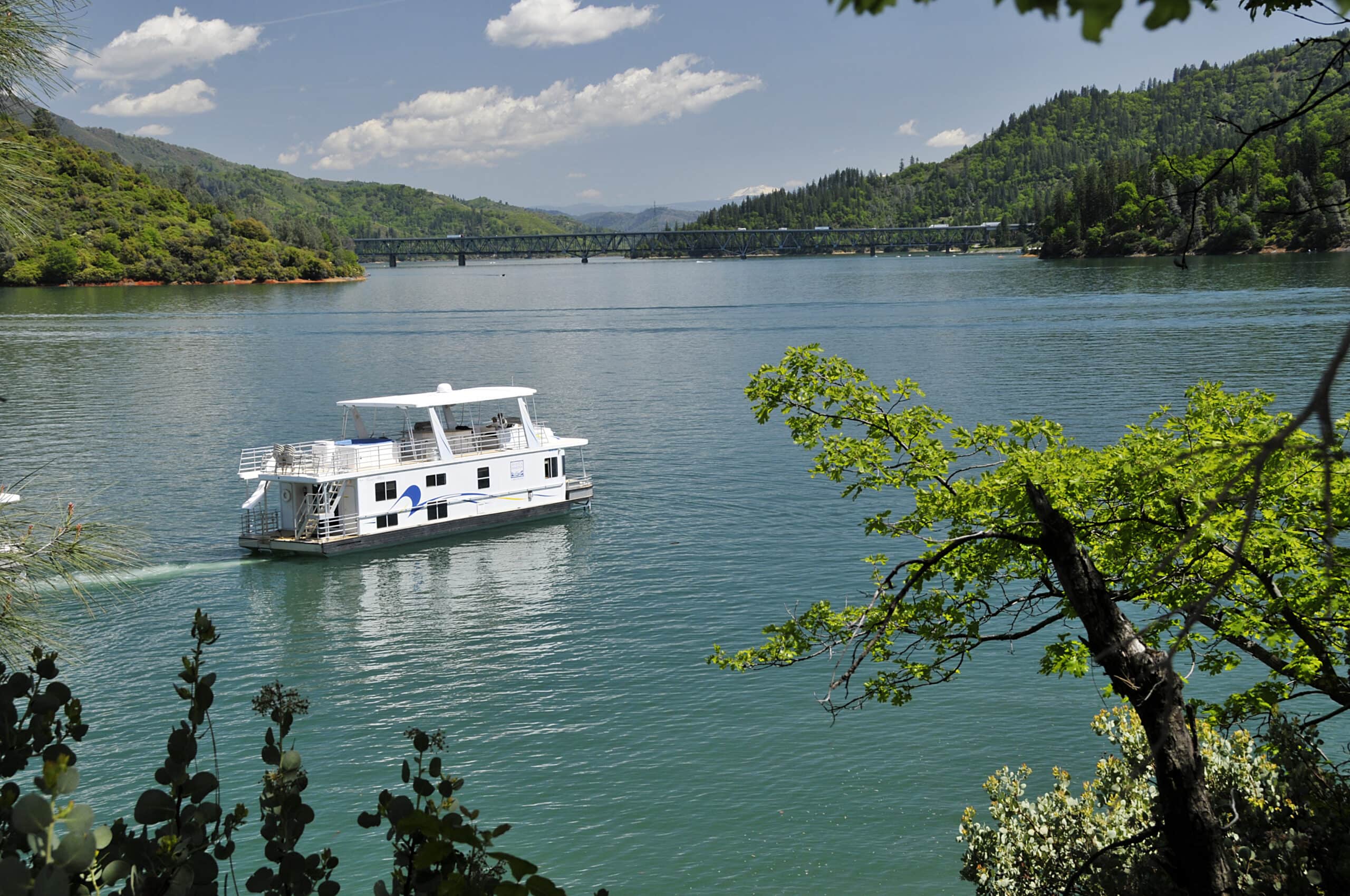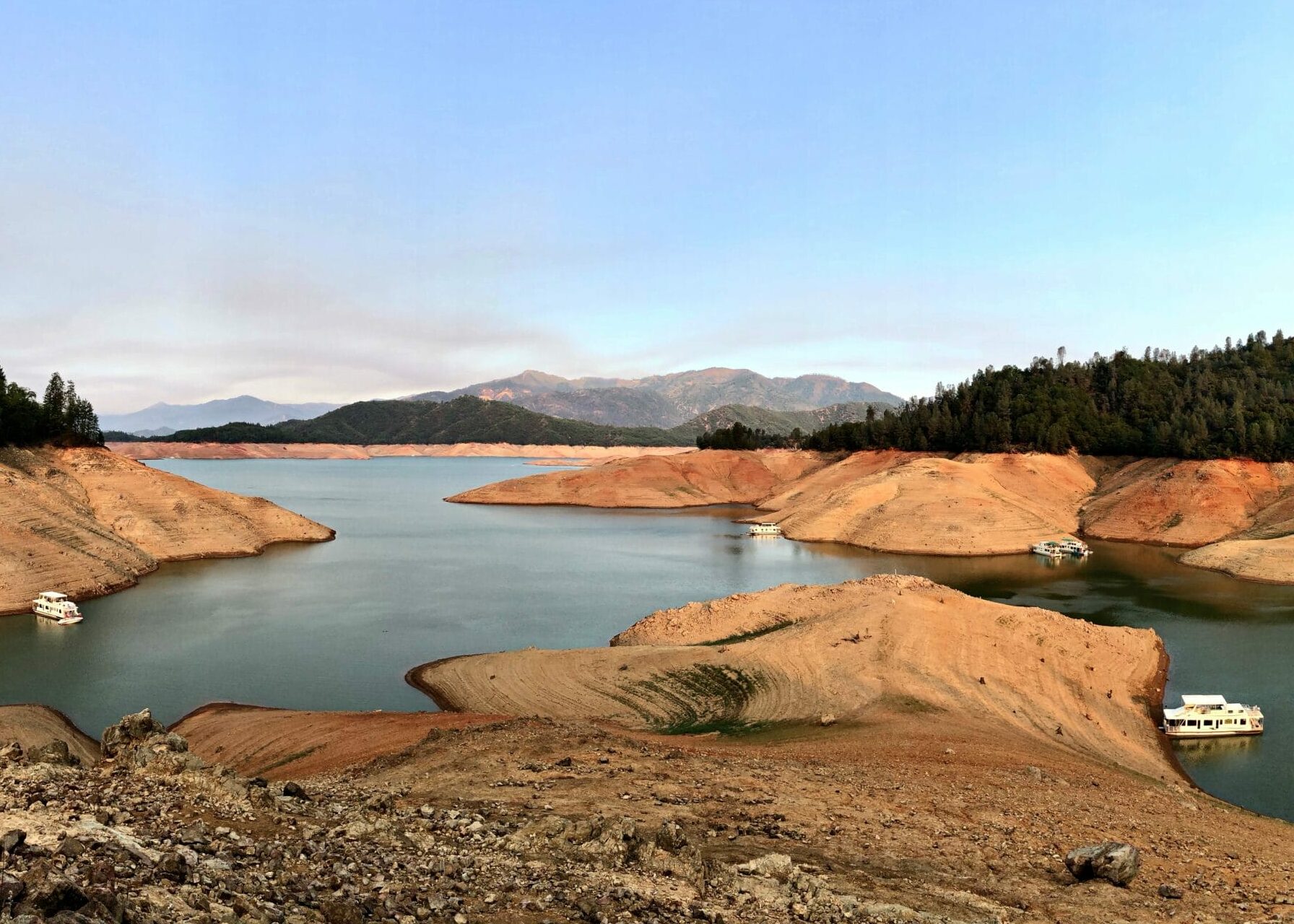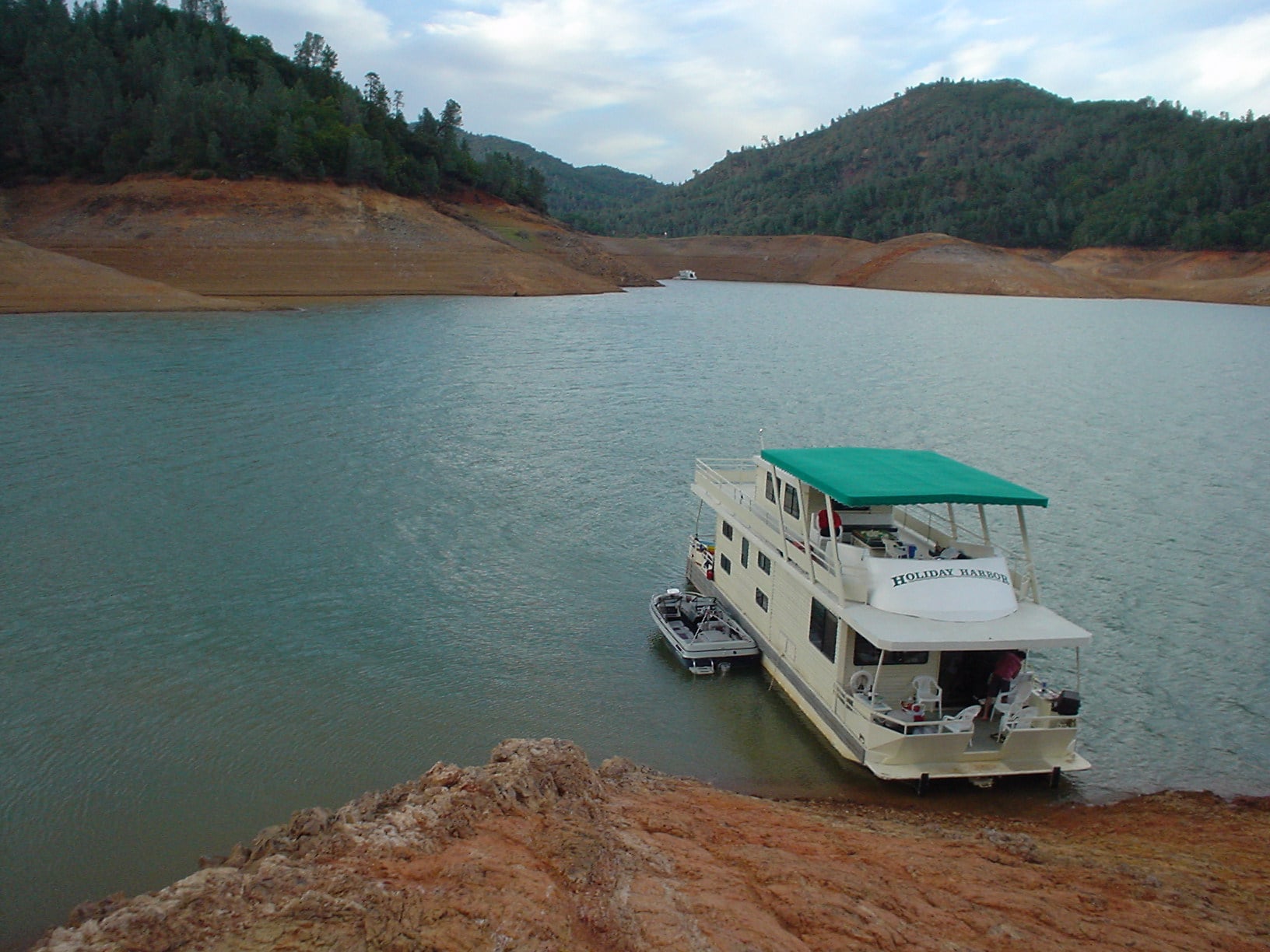 Good For
Family Time
Play
Socializing
Something Different
Why Go
We best that most of you have never considered renting a houseboat for a getaway. But houseboats are a fun alternative to hotels and camping, and Shasta Lake is the perfect place to try it out.
Shasta Lake, a reservoir formed by the Shasta Dam, is ideal for houseboats because its many coves and 370 miles of shoreline provide lots of room for boaters to find a private spot. It's like your own giant swimming pool! Your activities will be primarily water-based, but there's plenty to do on land, including campfires, hiking, and exploring waterfalls.
If you're nervous about piloting a houseboat, rest assured that your rental includes training, and there's plenty of room to maneuver – Shasta Lake is one of California's biggest bodies of water. Other tips: Get the largest boat that fits your budget – this is an excellent getaway for groups and families. Of course, you'll want to be self-sufficient and bring enough food and drink for everybody for the duration of the trip. Cell service can be spotty, and don't expect wi-fi. So use that as an excuse to put away the devices, and bring lots of water toys and reading material for entertainment.
Get your group together and have fun!
Suggested Itinerary
Choose your boat and make your reservation well in advance. Then, enjoy water-based activities or go hiking during the day. In the evenings, go ashore for campfires and s'mores or spend quality time on the boat with your family or group.
Things to Do
Motor around and explore the lake, or park in a secluded cove and relax.
Go swimming, floating, or fishing in the lake. Consider taking along an additional small boat or jet ski.
Go ashore in the evenings and make a campfire on the beach (free permits are available from the Forest Service).
Hike to Little Backbone Creek to access a waterfall and natural waterslide. The best way to get to the trailhead is by boat.
When to Go
Rent a Shasta houseboat during the summer, when the water is warmer for swimming.
Cost
A 3-night rental starts around $1700 for a smaller boat that sleeps eight and goes up quickly from there. Fuel costs are extra. Note that there's a high minimum cost to rent a houseboat, but extended stays are not much more, so extended stays are a better value. Find a houseboat rental on Expedia, Houseboats.com, or Houseboating.org.