Hike to Bumpass Hell in Lassen Volcanic National Park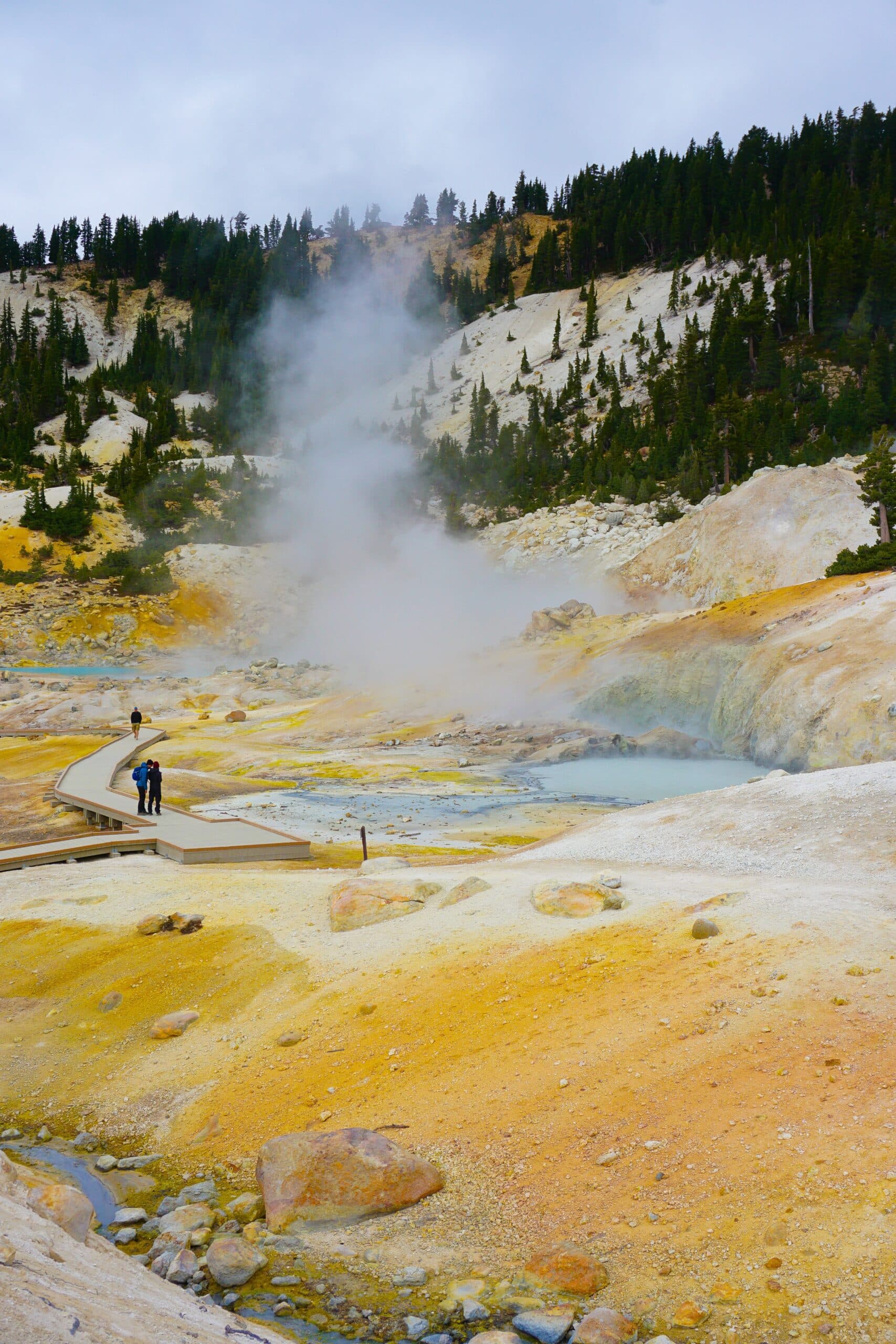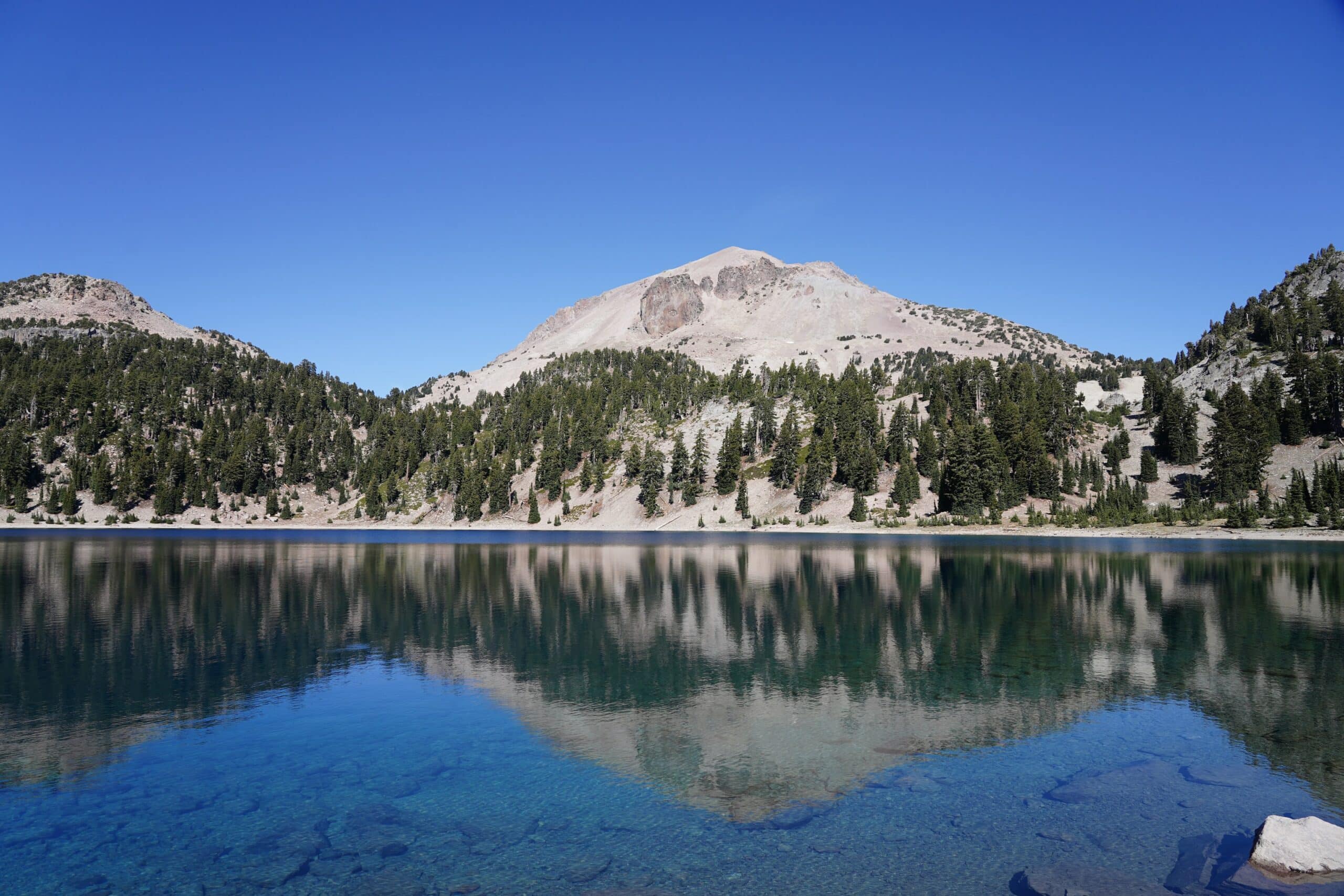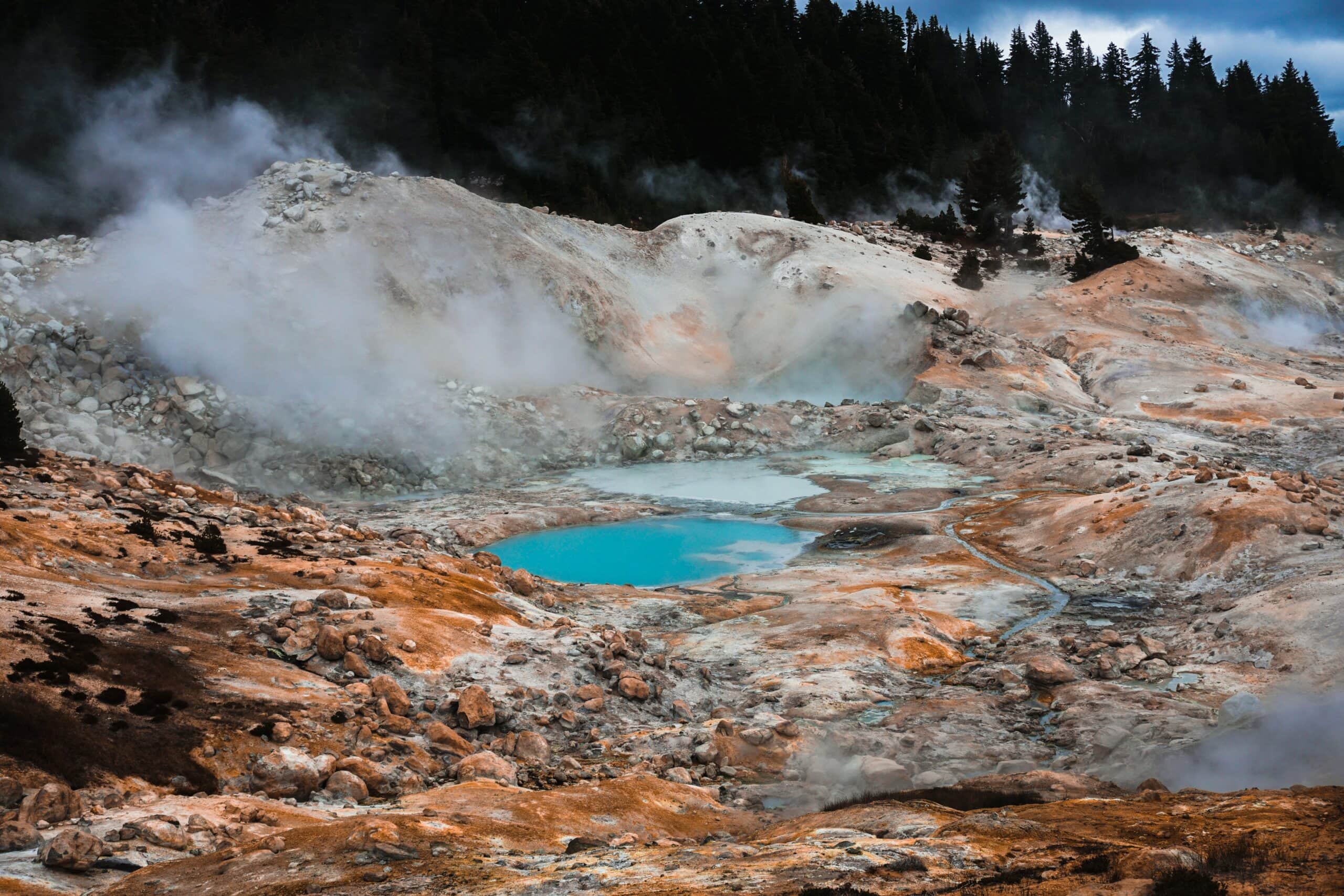 Good For
Exercise
Family Time
Learning
Nature
Photo Ops
Sightseeing
Something Different
Why Go
Who knew you could visit Hell on a weekend? In Lassen Volcanic National Park, Bumpass Hell provides a stunning reminder of what lies beneath the crust in California. 
As part of the Pacific Ring of Fire, California has volcanoes and hydrothermal areas. And Lassen National Park is a great place to safely see them up close. The hike to Bumpass Hell is the most famous and impressive activity, and it's accessible enough for the entire family or groups of all ages. This three-mile trail has the park's most extensive geothermal area. Along the way, you'll see bubbling pools of water and mud. You might think that visiting Bumpass Hell would be unbearably hot in the summer, but it's at a high elevation, and you might even see snow. You'll see impressive colors from both the terrain and the trees. The hike takes about two hours to complete depending on how quickly you walk and how often you stop. You'll want to do this early in the morning or late afternoon when parking is plentiful, and the path isn't as crowded. 
After hiking Bumpass Hell, there are plenty of other sights to see in the park. Other hydrothermal areas include Little Hot Springs Valley, Sulphur Works, Boiling Springs Lake, Terminal Geyser, Cold Boiling Lake, and many other spots. There are also numerous mountain lakes and streams for swimming, fishing, or boating.
Suggested Itinerary
Check into your accommodations on Friday so that you can get an early start on Saturday. On Saturday morning, spend the morning hiking to Bumpass Hell and the afternoon exploring the other geothermal areas. Explore the park for a half-day on Sunday before heading home.
When to Go
Bumpass Hell is closed from November to May due to snow, so June through October is the best time to visit the park. Confirm that the trails are open before visiting.
Cost
The vehicle entrance fee is $30, which is valid for seven days. You can camp within the park or stay at cabins and lodges.