Go Brewery Hopping in Sonoma County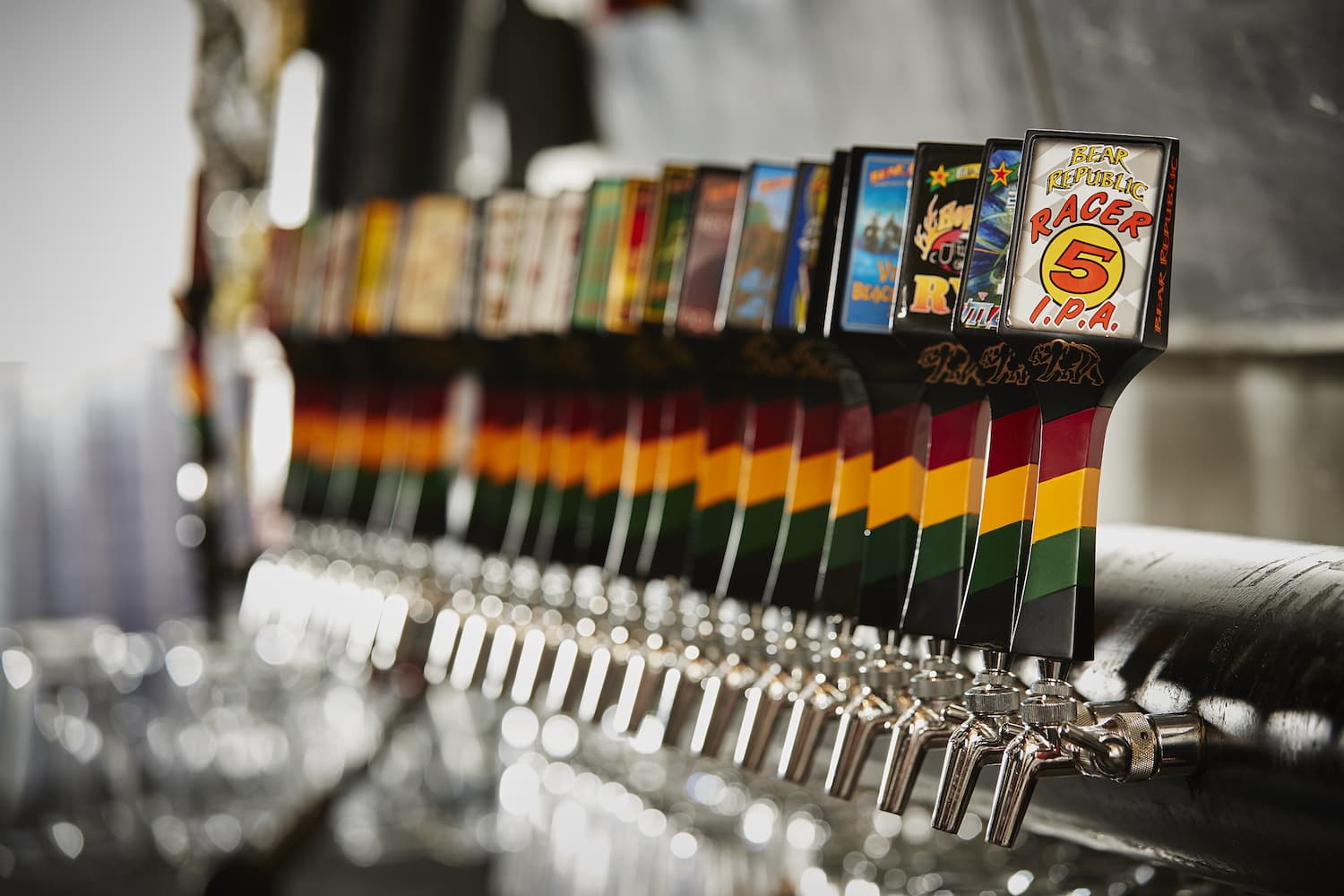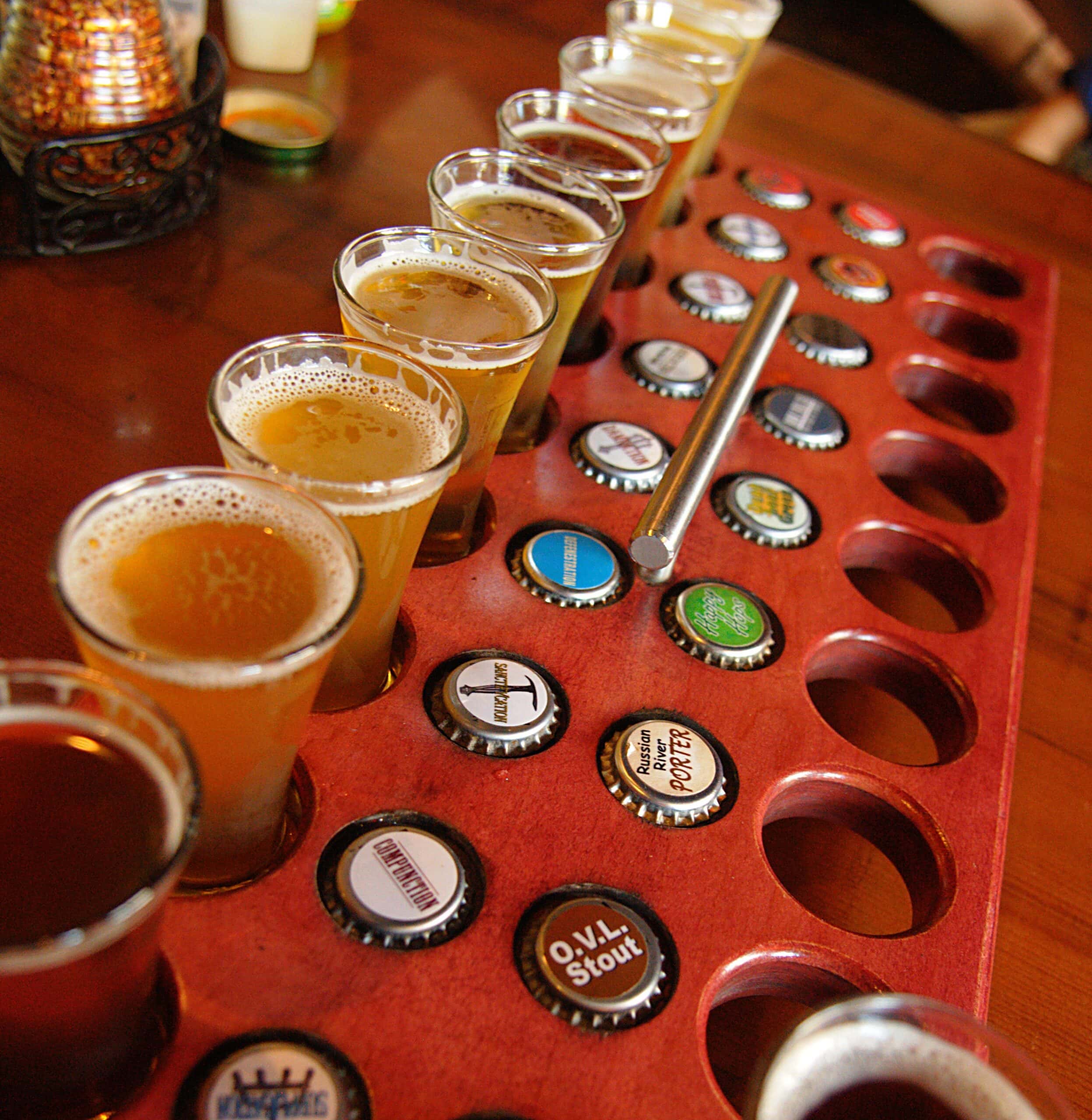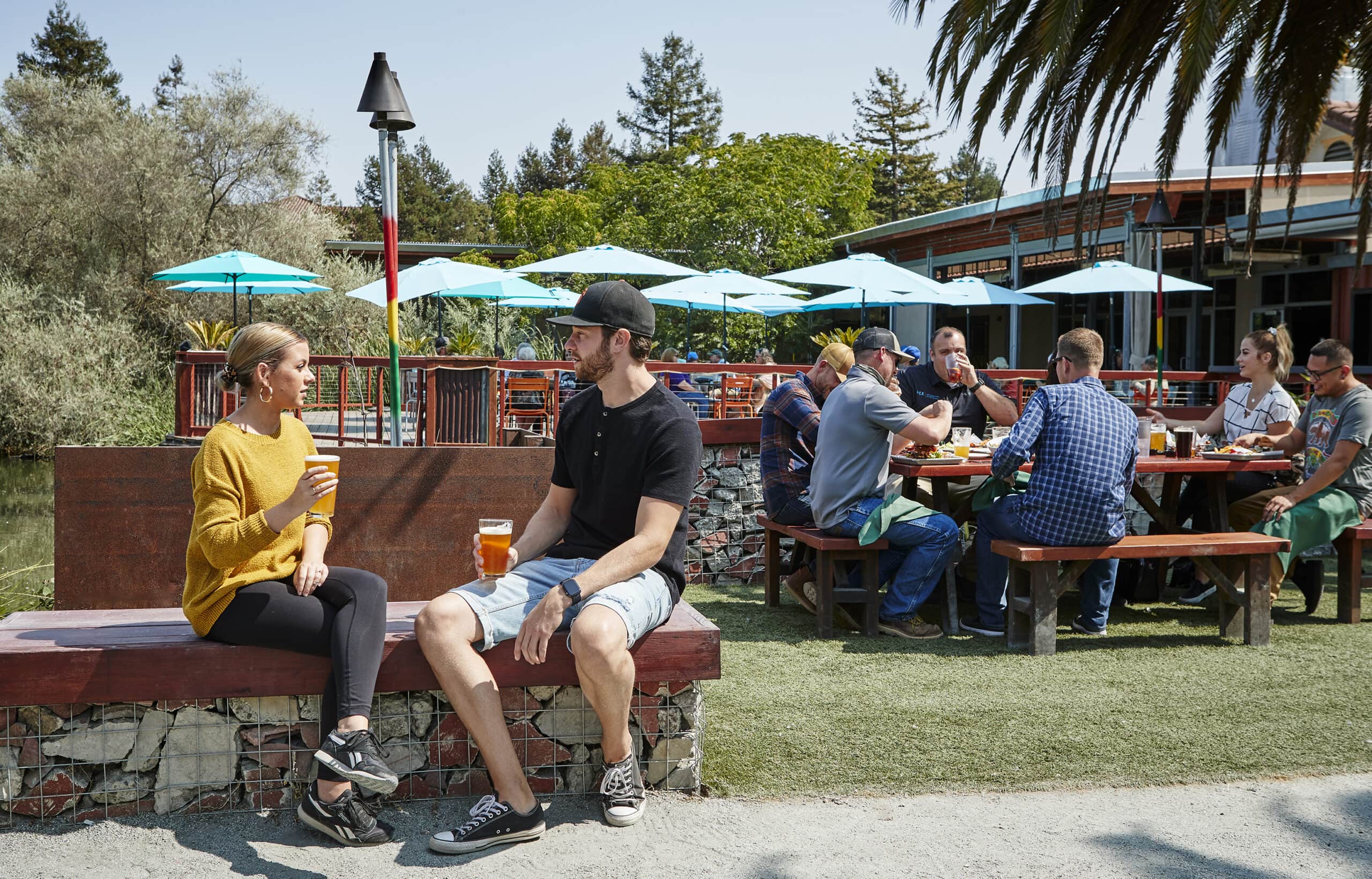 Why Go
Wineries aren't the only companies in Sonoma County winning awards for alcoholic drinks. Local breweries have won more than their fair share, and this trip focuses on two breweries that are legends in the craft beer scene.
Northern California microbreweries brew all kinds of beer, but hoppy American pale ales and India pale ales (IPA) are especially popular. And Lagunitas Brewing Company, with its Lagunitas IPA, is one of the pioneers of this style. With its sassy attitude, a visit to Lagunitas Brewing is a guaranteed good time.
The Russian River Brewing Company makes another famous hoppy beer: the cult-favorite triple IPA Pliny the Younger. It's a limited-release beer, and people from around the world come to Sonoma and wait in line for hours for a taste. But the brewery's other beers are also fantastic, so it's worth visiting here whether Pliny the Younger is available or not.
Between Petaluma and Santa Rosa, Bear Republic and its lakeside beer garden are worth visiting too. And your lodging doesn't have to be just a bed to sleep off your drinks – the Metro Hotel in Petaluma and the Flamingo Resort in Santa Rosa are full of character and charm.
Suggested Itinerary
Start in Petaluma on Friday by checking in to your Airstream trailer at the Metro Hotel. Then, enjoy lunch by the river at Taps on Saturday before embarking on your brew tour. Spend Saturday night at the Flamingo Resort and Sunday morning recovering by the pool. Consider booking a tour if you need a safe way to get around.
When to Go
Summer is a great time to drink beer. Winter, spring, and fall are also great times to drink beer. Truly dedicated beer lovers will time this trip around the annual release of Pliny the Younger in the early spring.
Cost
How much do you love beer? Your trip costs depend on the amount of beer and food you consume.