Marvel at Yosemite's Firefall Phenomenon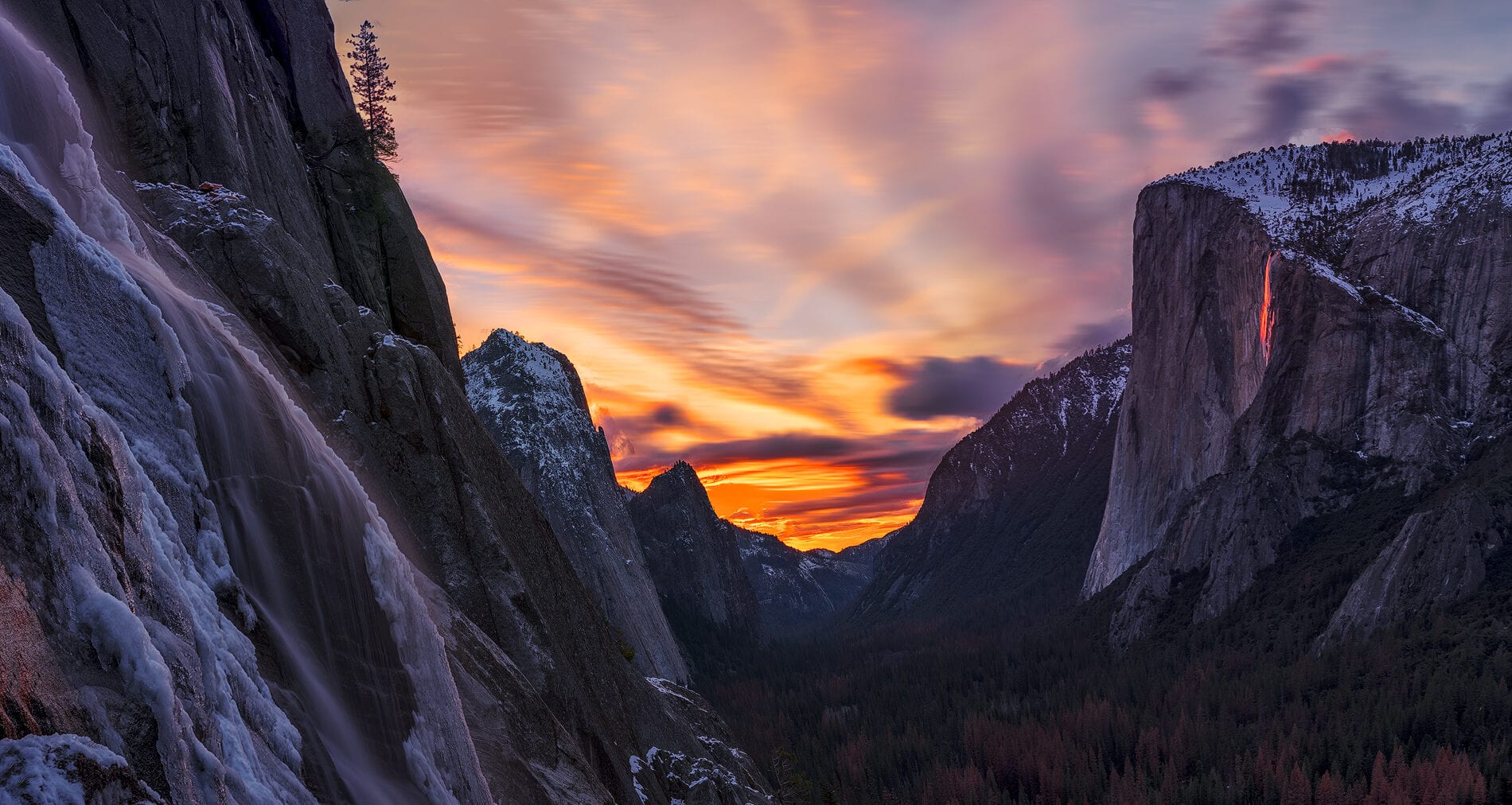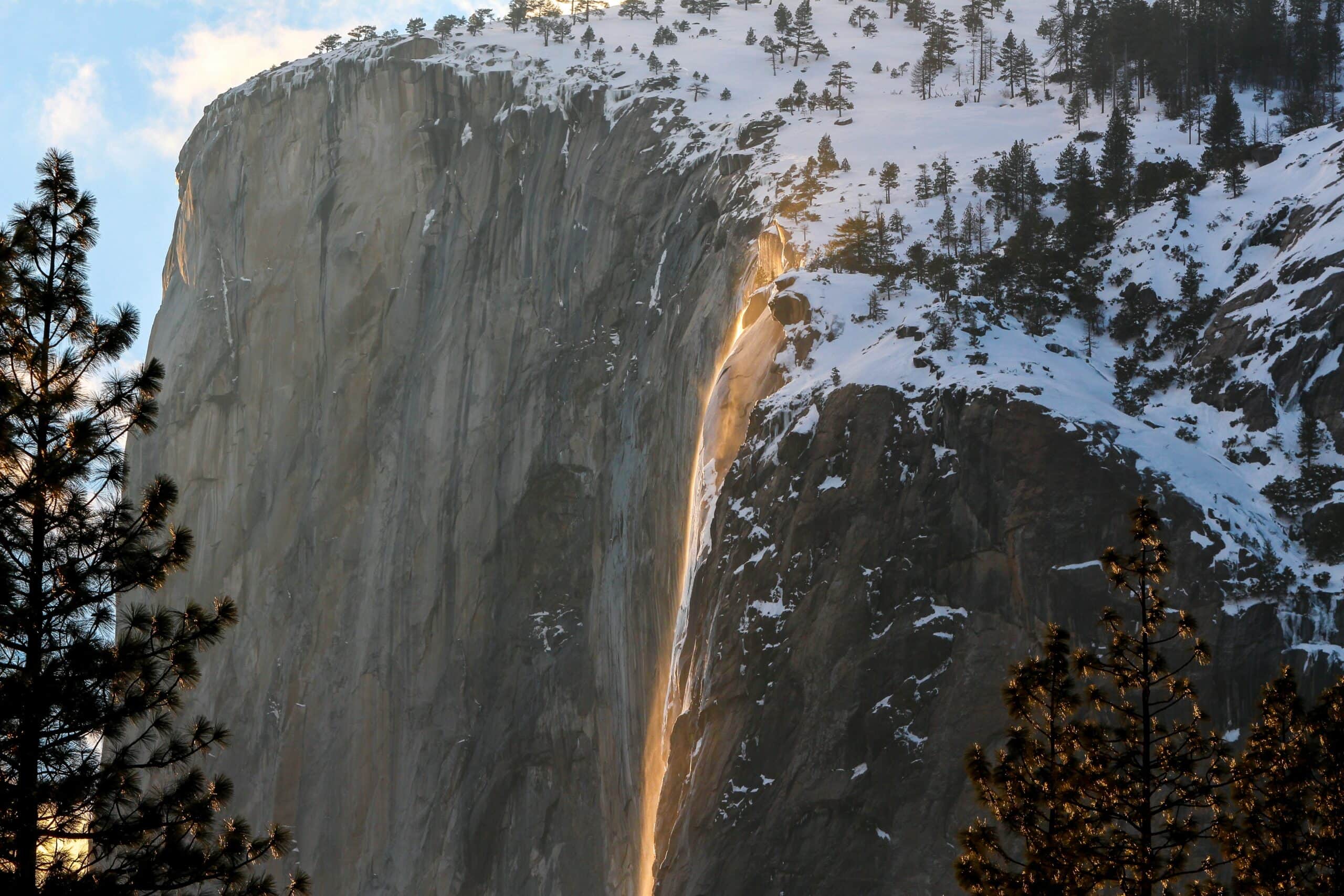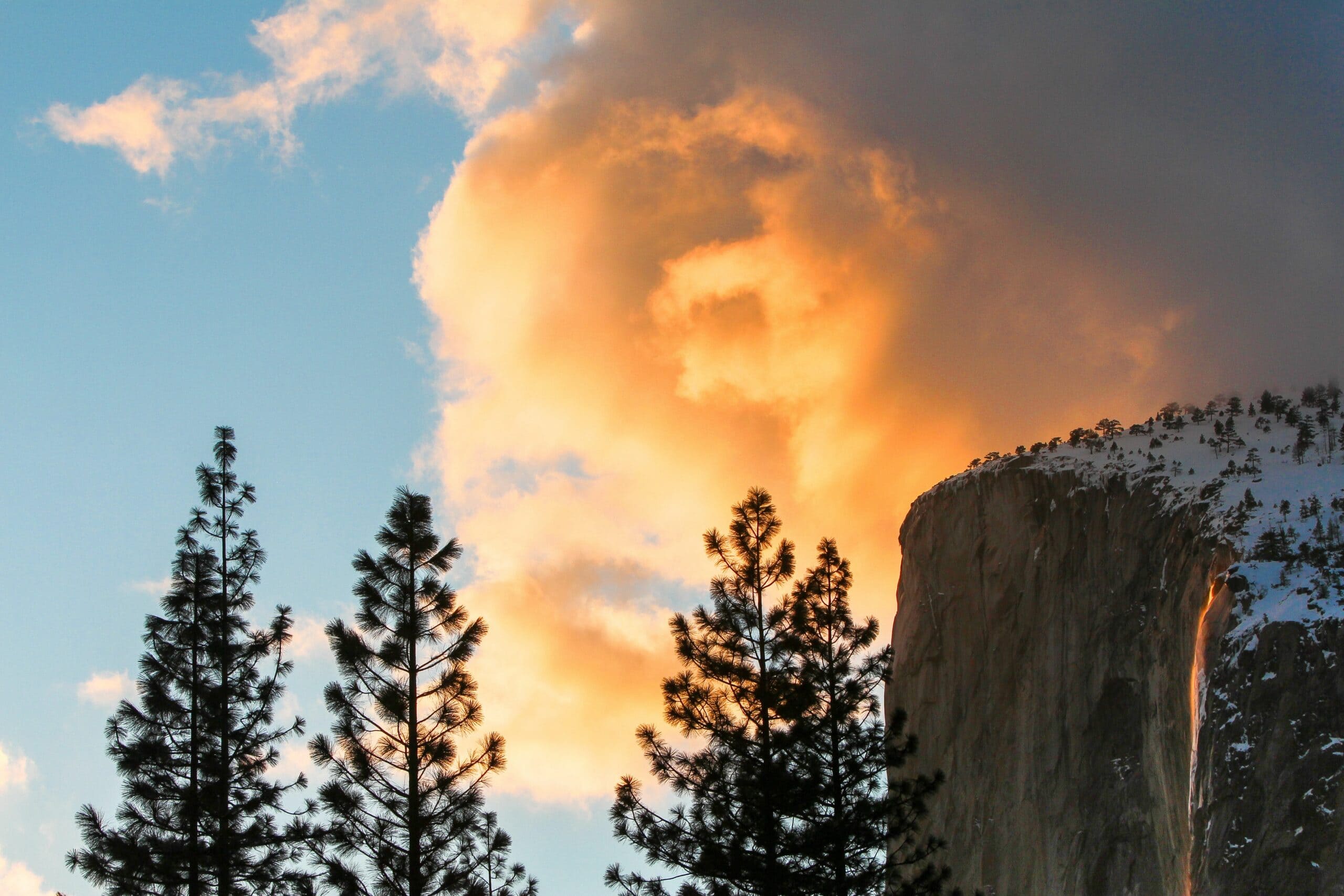 Good For
Nature
Photo Ops
Something Different
Why Go
Yosemite is one of the most impressive national parks out there. However, every mid-to-late February, this destination becomes even more magical. The sun illuminates Horsetail Falls at the perfect angle during this time, creating an awe-inspiring firey effect. Traveling to Yosemite to see this phenomenon is an unforgettable weekend getaway. 
Make sure to check conditions before your trip. Firefall will only glow if Horsetail Falls is flowing, the temperature is warm, and the western sky is clear at sunset. The best view of the fall is at a viewing area close to the El Capitan Picnic Area. You may have to camp out a bit, so wear warm clothes and bring a headlamp or flashlight. While there is no guarantee you will see the Firefall, it is well worth attempting because it is a truly unforgettable experience! 
Of course, there are many other things to do and see at Yosemite during this time. The park looks like a winter wonderland and is perfect for snowshoeing. You can improve your photography skills by taking a class at the Ansel Adams Gallery. In addition, you can check out the Curry Village Ice Skating Rink, ski and snowboard at Badger Pass, and see breathtaking landscapes at Tunnel View.
Suggested Itinerary
Head to Yosemite on Friday to maximize your chances of seeing Firefall. Sunset is around 5:30-5:45, but you should arrive earlier in the day to beat traffic and the crowds. On Saturday morning, enjoy the rest of the park's activities, then head to the Firefall viewing area again if you could not see it on Friday. Finally, spend Sunday exploring Yosemite before heading home.
You can expand this trip by browsing our other Yosemite getaway ideas.
When to Go
The Firefall is visible during the two weeks from mid-to-late February.
Cost
Besides your food and lodging, your main cost will be the $35 per vehicle park entrance fee.