Spend the Weekend Exploring Pinnacles National Park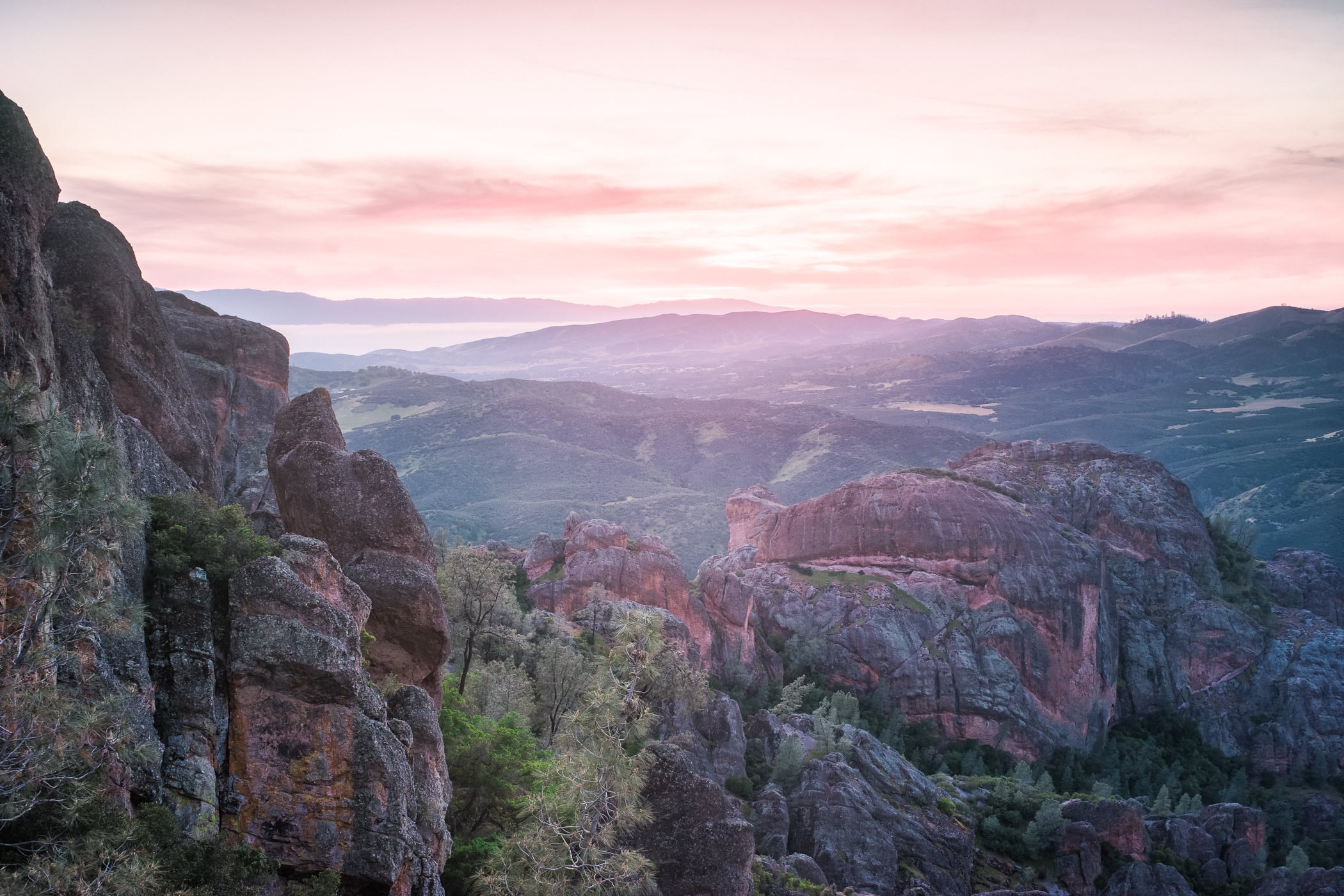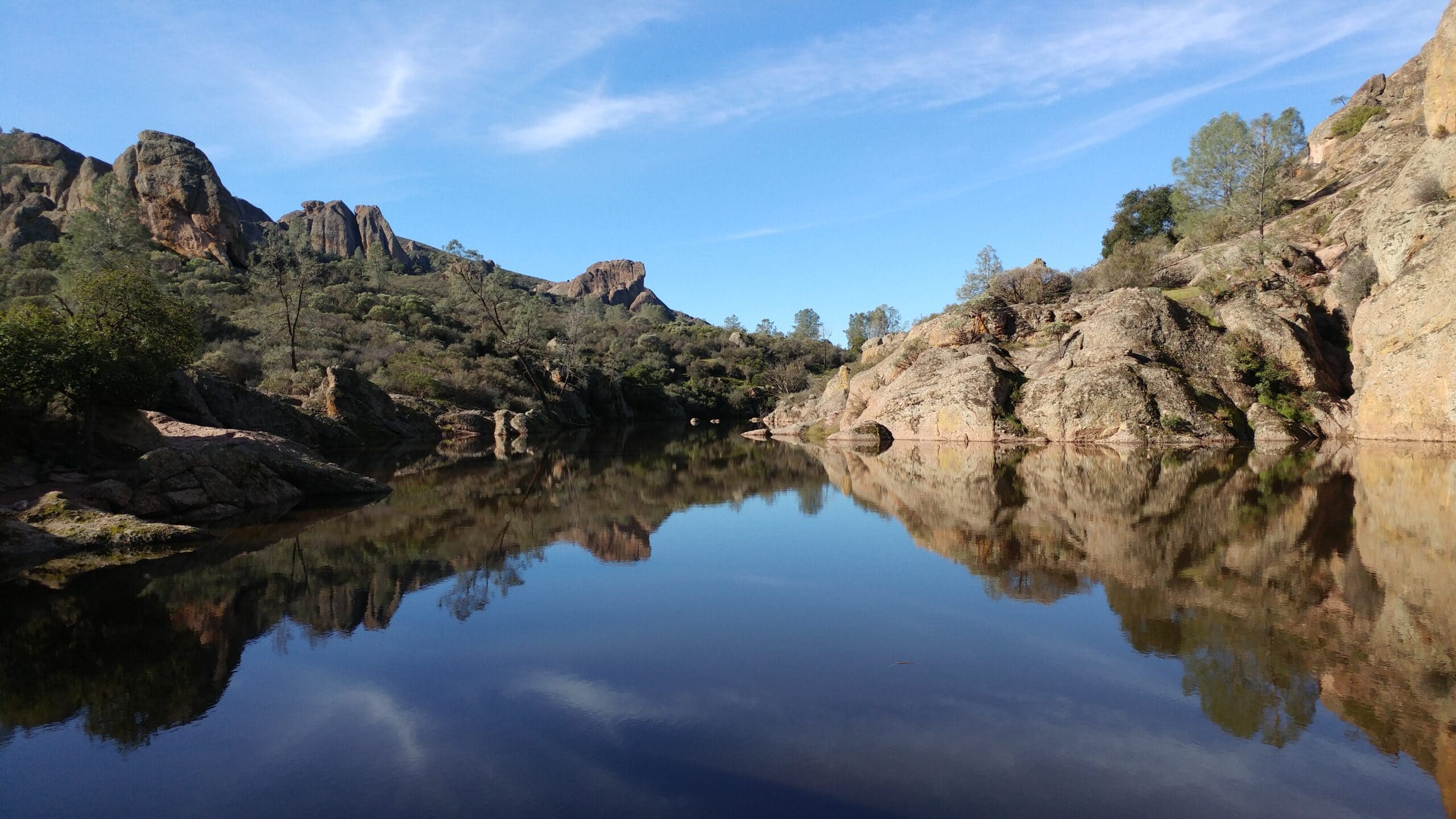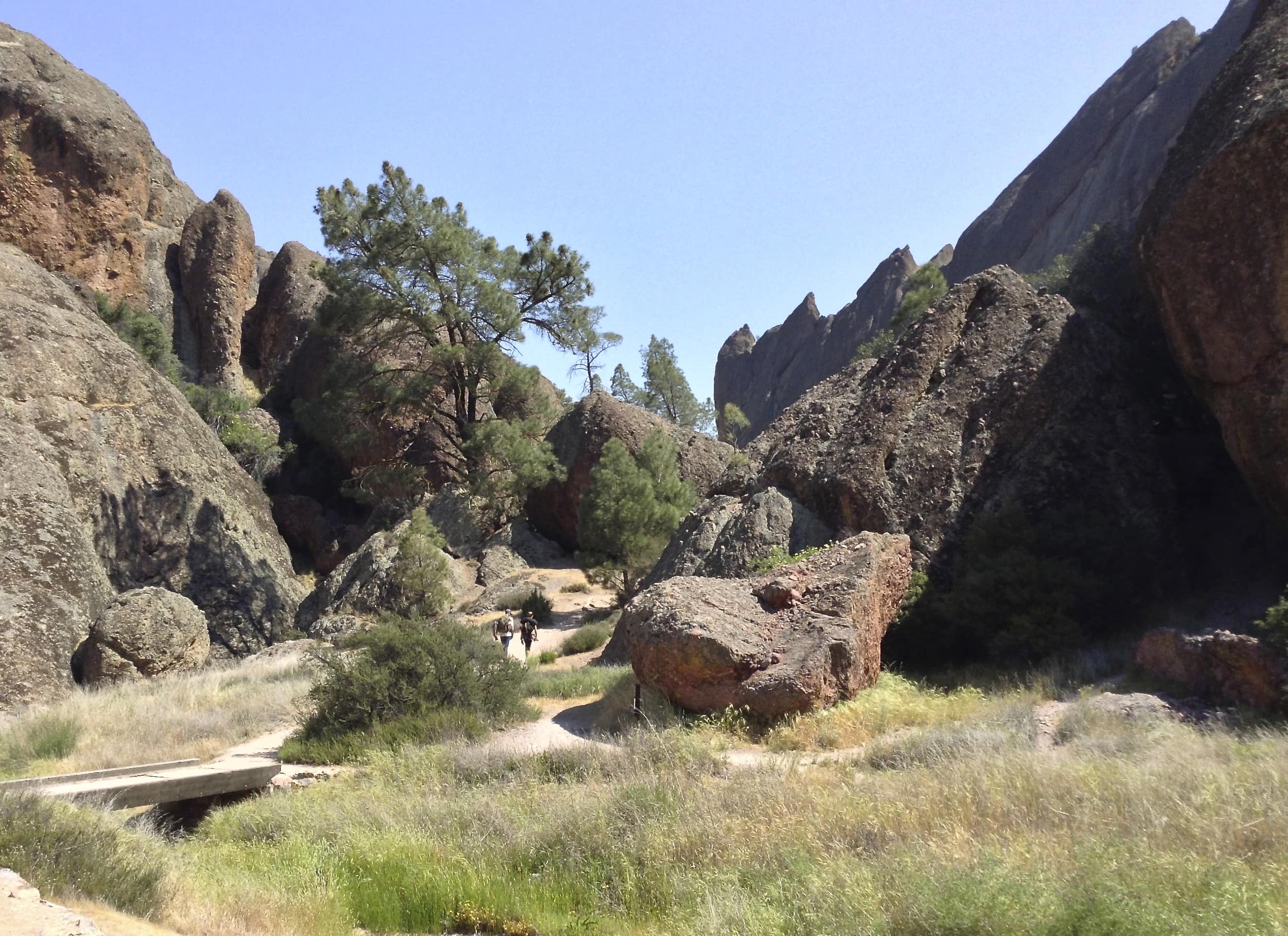 Good For
Exercise
Family Time
Nature
Photo Ops
Something Different
Why Go
Travelers looking to escape into nature need not look any further than Pinnacles National Park. This exciting getaway has impressive rock formations, diverse wildlife, and outstanding hiking trails. Anyone who needs a breath of fresh air will love this magnificent destination. 
The park's unique rock formations were formed by ancient volcanic flows, with the namesake pinnacles themselves being the remnants of a volcano. Over time, erosion created the dramatic scenery that you see today. Don't forget to bring your camera!
Inside the park, you'll find varied landscapes that include grasslands, caves, and rocky spires. The best way to explore these beautiful formations is by hiking. Pinnacles has over 30 miles of trails that provide an intimate view of the park. These hikes range from easy to advanced. An easy way to see some of the park's spectacular Hain Wilderness is on the .9 mile Prewett Point Trail. Those who want to see Pinnacle's famous talus caves can do the easy to moderate Balconies Cliffs-Cave Loop that weaves through talus passages. One of the most impressive hikes, if you're up to the challenge, is Chalone Peak Trail, which reaches the highest point of the monument. Around the park, there are breathtaking views of the rock formations that make Pinnacles famous. 
The park has two entrances – the west entrance near Soledad and the east entrance south of Hollister. The west entrance is convenient for people traveling from the 101 freeway and has more lodging options, while the east gate has the campground.
Suggested Itinerary
Check into your accommodations on Friday so that you can spend all day at the park on Saturday. Go hiking and explore Pinnacles on Saturday. On Sunday, take another short hike before heading home.
When to Go
Pinnacles can be very hot during the summer (bring lots of water), so visit during the fall, winter, and spring for cooler temperatures. If you want to see the wildflowers bloom, you should visit between March and May.
Cost
It costs $30 per vehicle to enter Pinnacles National Park, valid for up to one week. You can find inexpensive lodging near the west entrance, or you can camp on the east side. It costs $40 per night to camp in a tent, with more expensive options available if you don't want to rough it. For camping you need to make a reservation first.