Go Hiking to See Spring Wildflowers in Henry Coe Park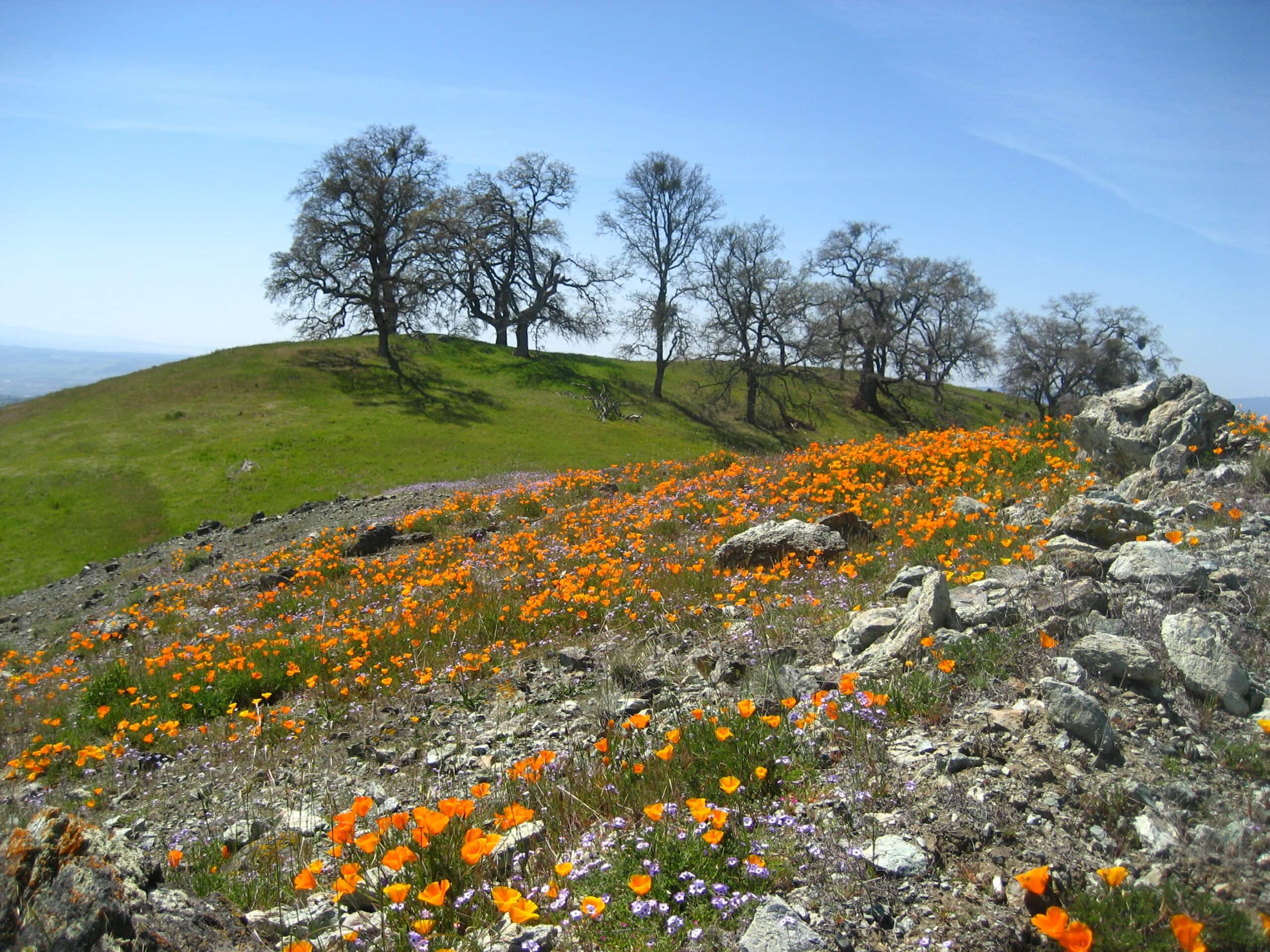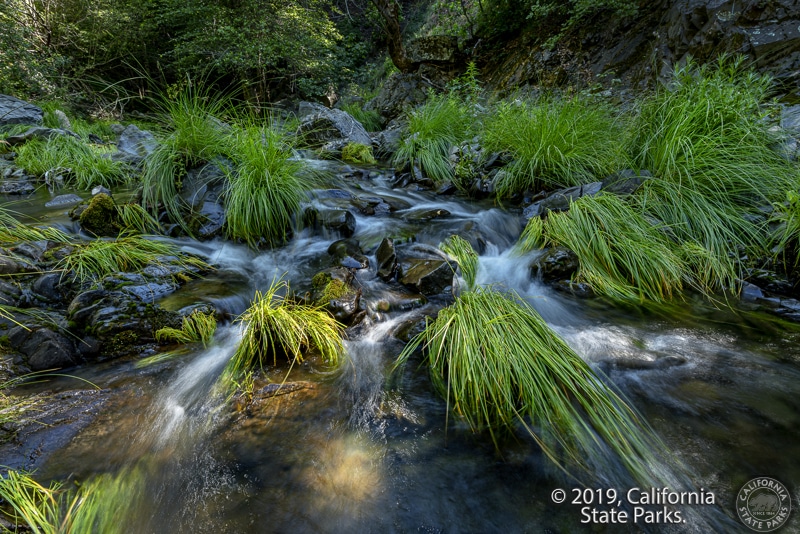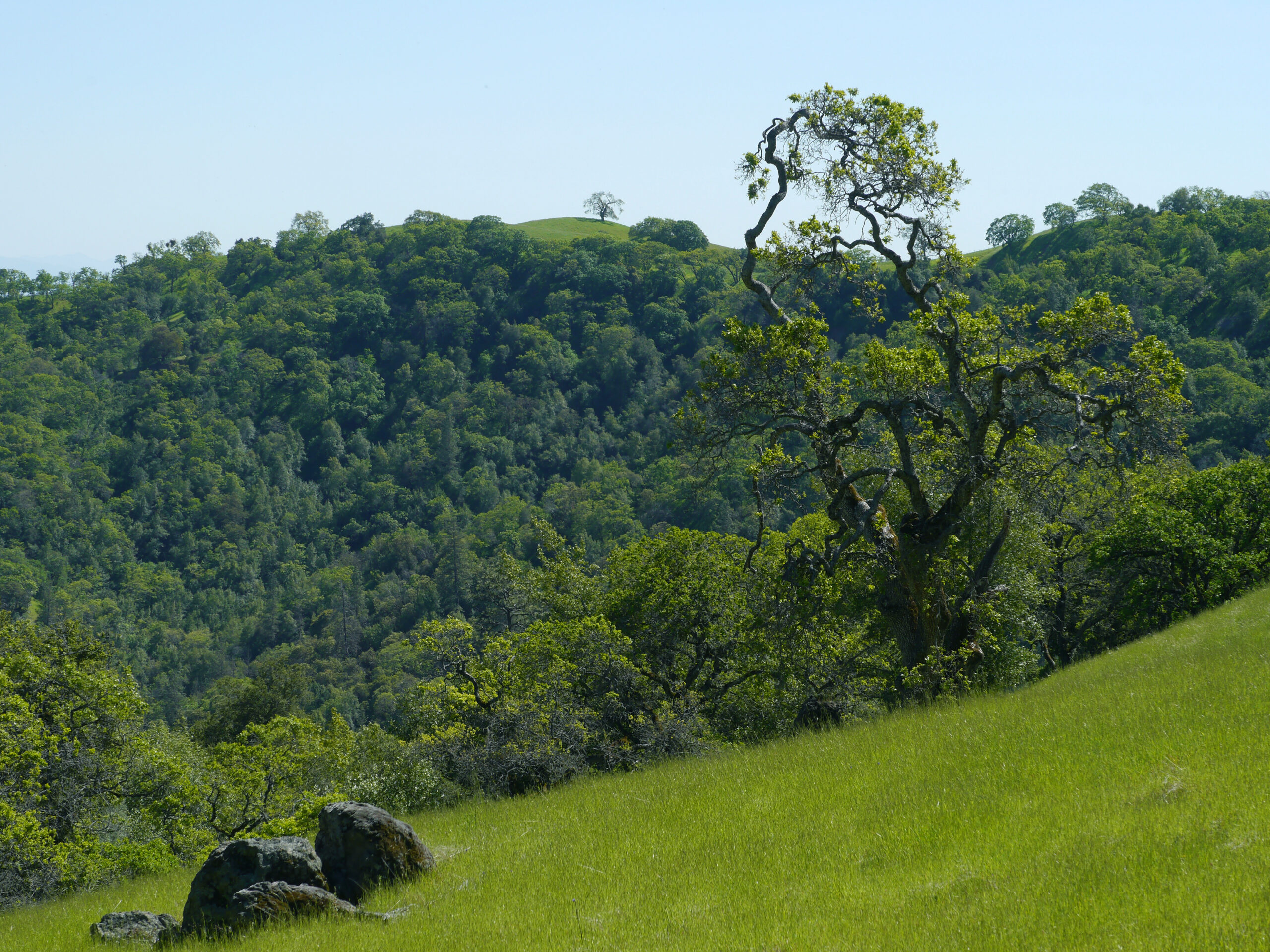 Good For
Exercise
Family Time
Nature
Photo Ops
Why Go
You could say that California's temperate areas only have two seasons – a wet season and a dry season. But as we transition from wet to dry and the temperatures rise, there is indeed a short spring season when colorful wildflowers cover the hills. Bring a camera and celebrate spring!
Henry Coe State Park is the largest state park in northern California and a spectacular place to view spring wildflowers. It's home to blue lupines, yellow California poppies, pale violet wild hyacinths, and many other wildflowers. You can choose from a variety of trails that will maximize your opportunities to see the beautiful blooms.
The varied terrain also includes meadows, forests, streams where you can fish, swimming holes, and even a lake with giant frogs named, you guessed it, Frog Lake. The park's size and the variety of things to see and do make it easy to spend several hours here, if not a few days.
The Coe Ranch Campground is on top of a ridge at 2600 feet, which means you get fantastic views of the canyons and backcountry.
If you'd rather stay in a hotel and day hike, Morgan Hill is the closest town. If you drive a little further south down the 101 freeway, about 15-20 minutes, you'll be in Gilroy, where you'll find more dining and shopping options.
Suggested Itinerary
While Henry Coe Park is close enough to San Francisco or San Jose to visit in a single day, you can make it a weekend getaway by camping or backpacking. Or, if roughing it is not your style, you can stay in Gilroy and tack on a visit to Gilroy's famous shopping outlets or the Gilroy Gardens theme park for kids.
When to Go
April is the peak of the spring wildflower season. The season starts in mid-February and lasts until early May.
Cost
Day use fees cost $8. Camping costs $20 per night, while backpacking costs $5 per person per night. There are a few lodging options in nearby Morgan Hill, but you'll find more lodging options in Gilroy.